🚛📍New Feature: Vehicles Without Trackers
Introducing a new feature that allows users to add vehicles without trackers.
This functionality is developed to meet the requests of our customers who need to add more vehicles that do not have trackers.
This feature will also enable users to track assets that are not constantly moving, such as containers and trailers.
With the ability to set a location for the asset and view its location history, users can have better control and management over their assets.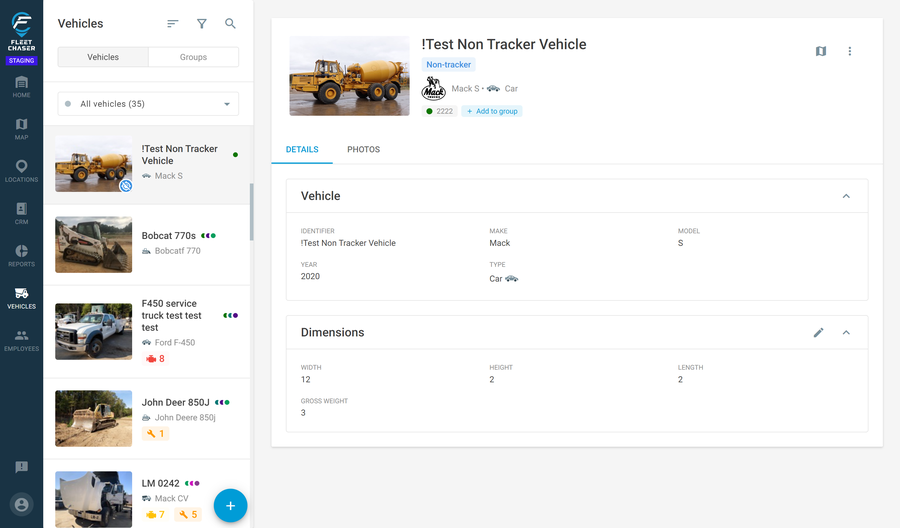 We are excited to bring this new functionality to our users and look forward to continuing to improve our platform to meet their evolving needs.
🔧 Bug Fixes and Improvements ⭐
Fixed an issue where geolocation did not work correctly in the Map feature.
Improved time zone icons with multiple options to avoid confusion between time zone and time icons.
Fixed issue with "My Company" tab not being displayed in Settings. It is now visible as expected, allowing you to manage your company's information.
Fixed issue with weather layers not turning off on the map and Locations tab. All weather layers can now be disabled as expected.
Fixed issue with vehicle marker color on the map. Marker now appears in red when speed limit is exceeded, as originally intended. This improves speed limit accuracy and provides better visibility for users.