📣 New Features:

🕵️‍♂️1. Added "Filter by Admin" option in Employees list for easy identification of employees with administrative roles.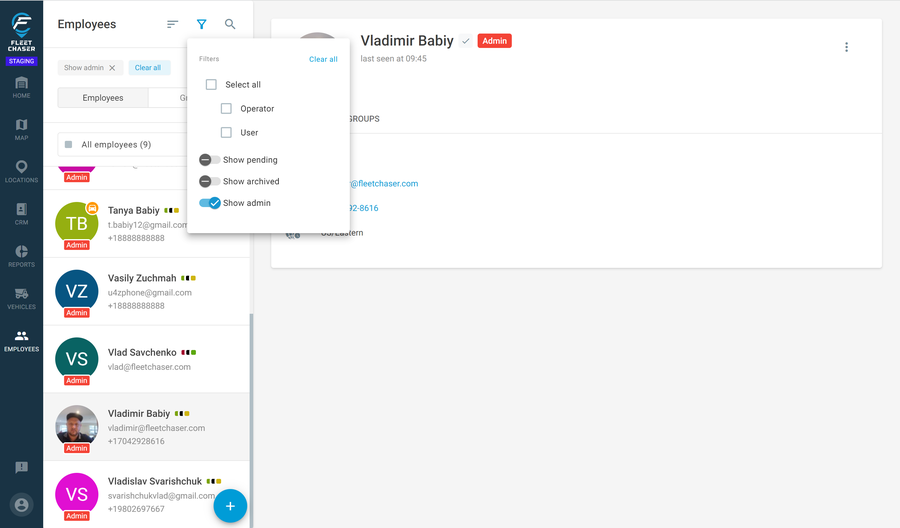 🌎 2. Added support for new states (Alaska and Hawaii) on the map(dashboard), providing a complete representation of the United States.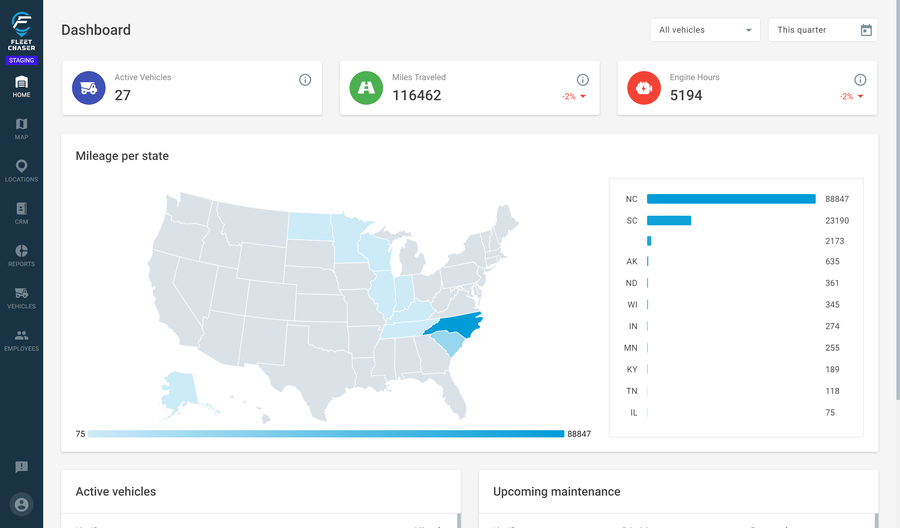 🔧 Bug Fixes and Improvements ⭐
Fixed error "400" when creating an employee with an email address. Employees can now be successfully added as expected.
Fixed issue where vehicle path was not displayed accurately in the "Traveling" tab of the Map/Timeline feature.
Implemented a new design for archived employees (Operators) in the system:
1. Removed opacity effect.
2. Added "Archived" label to employee list.
3. Included "Archived + data archived" label on each employee's card.
Fixed issue where "+ Assign vehicle" button was available for archived employees. Now only the "unarchive" option is displayed for archived employees as expected.
Resolved issue with infinite loading and inactivity of the "DVR Settings" button in the Vehicles/DVR section. The button is now displayed correctly and active as expected.
Fixed issue where a speed of 1 mile was displayed when the vehicle was stopped with the engine switched off. Speed is now correctly shown as 0 in such cases.